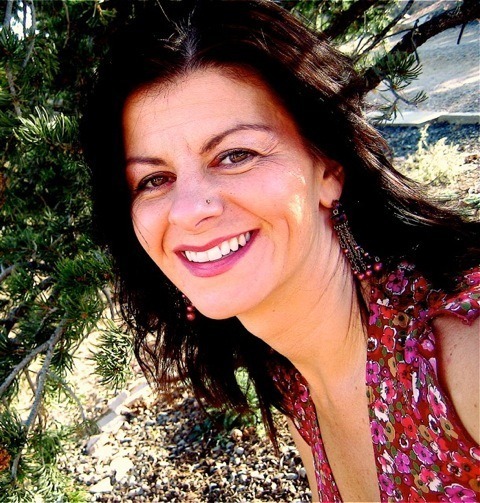 Lisanne Scafine is a stylist with over 25 years experience in still life photography, film and interior decorating. Born and raised in San Francisco, she began her photo styling career in the Bay Area. Lisanne continued styling in New York City for a decade before moving to Santa Fe, New Mexico, where she pursued a film career for 17 years. She resides in Santa Fe, New Mexico.
Advertising, catalog and editorial clients have included: Google, Christopher Lowell Productions, Nike, Williams-Sonoma, Cher, Brookstone, Nautica, The Gap, Walmart, Kraft Foods, Coors, and Macy's NYC.
As a member of the Motion Picture Studio Mechanics IATSE Local 480 of New Mexico, her primary crafts are buyer to the set decorating department, food stylist to the prop department, and set costumer.
Some of her profile film and television credits include: Better Call Saul, Barb & Star Go to Vista Del Mar, Stranger Things, The Lone Ranger, Longmire, and No Country for Old Men.
Lisanne lived a year abroad in Italy studying language, food and culture. While in Italy, she was invited to teach Italian cooking to tourists on an agriturismo farm south of Rome.
ReNest Home is Lisanne's interior decorating business. She offers a variety of services including:
Interior Room Refresh
Relocation Services
Color Consultations
Shopping Services
Clients value Lisanne's communication skills, creative eye, and attention to detail that is aligned to the client's values. Lisanne is available to assist you in your next project and looks forward to making it an extraordinary one.
Client endorsements
"Lisanne brings so much more to the table that goes further than simply photo styling. Her rich experience, innate understanding of the project at hand continues to exceed expectations. For example, she doesn't just do great food styling, she's also an accomplished chef. With interiors and sets, she adds all the layers that tell a more meaningful story for her clients' viewers, not matter what the medium. She is a pro of the highest caliber."
— Christopher Lowell, Christopher Lowell Enterprises
"Lisanne is an artist gifted with a deep understanding of comfort and style. She possesses that rare combination of being able to fully listen to what is needed and desired and the resourcefulness to know how to make it happen. She is always on time and on budget, and brings a profound sense of joy to her work."
— DJ, Los Angeles, CA
"I hired Lisanne to do a color consult for my newly purchased, groundbreaking restaurant. The original colors throughout the building were dull and lifeless and I was hoping for a more contemporary and fun atmosphere for my guests. She took colors from our logo and arranged them in an exciting arrangement throughout. It really made our corporate identity pop! I loved Lisanne's suggestions that ultimately gave us the flair we were looking for. Bravo!"
—Steve Spitts, Restaurant Owner, FARE PDQ, Belmont, CA